April 2011 Face-to-Face Meeting
I. When/Where
The PWG meetings will be held on April 4-6, hosted by Apple at their facilities in Cupertino, CA:
1 Infinite Loop
Cupertino, CA 95014
[map]
All sessions will be at the Worldwide Developer Briefing Center. It is located to the left of the main entrance to building 1. Park in the visitor parking in front of building 1 (across from the Company Store) or in the employee parking lot (across from the Briefing Center) and enter through the Briefing Center doors.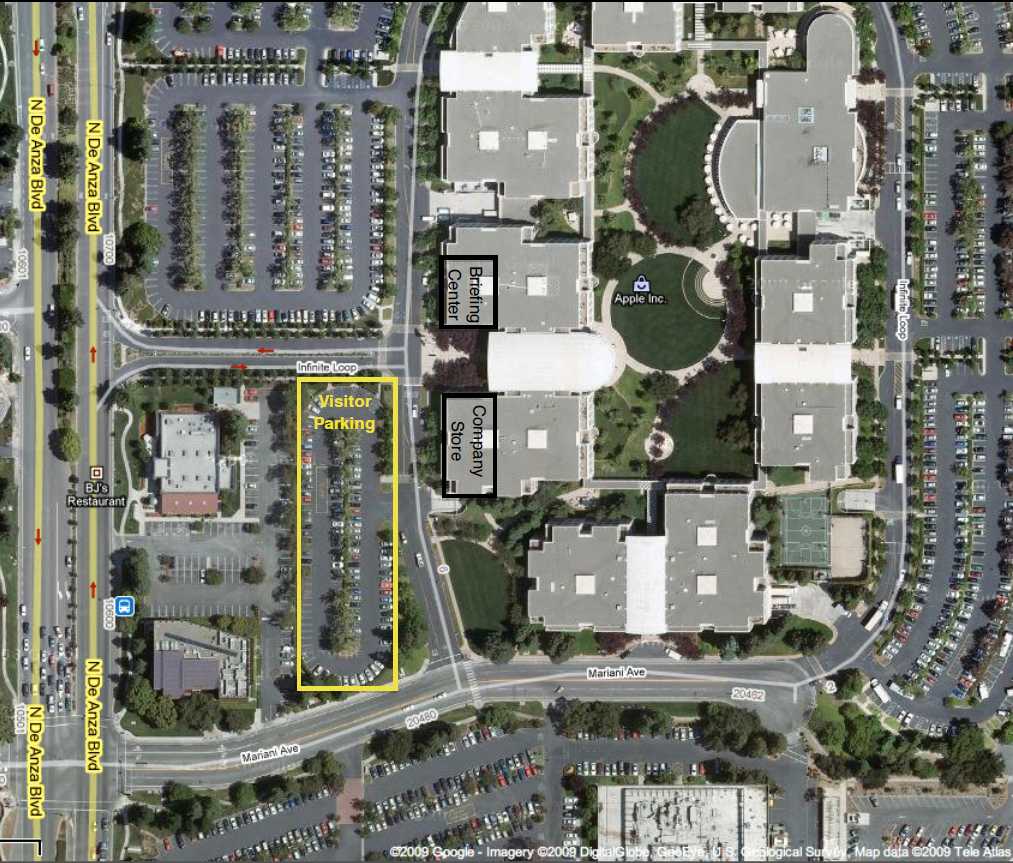 A light breakfast and lunch will be served each day.
II. Registration/RSVP
There is no registration fee for this meeting.
Please respond to the PWG April 2011 face-to-face meeting survey whether you are planning to attend the meeting in person, by phone, or not at all. This will help us plan for services and make any necessary reservations.
III. For Those Unable to Travel
Conference Call Information
Call-in toll-free number (US/Canada): +1 866 469-3239
Call-in toll number (US/Canada): +1 650 429-3300
Call-in toll number (US/Canada): +1 408 856-9570
Attendee access code: (by request only)
IV. Meeting Agenda
Note:

All times are local to the venue.

Discussions at PWG face-to-face meetings are covered by the PWG Policy on Intellectual Property and Confidentiality - basically everything we discuss is non-confidential and can be included in an open standard.

The Linux Foundation and Open Printing Summits are also taking place this week (April 6-8) in San Francisco, CA. We will be holding a joint meeting via conference call Wednesday afternoon.
There are several good hotels in the vicinity: Hotels near Apple
The following hotels are within walking distance of the main campus:
Cypress Hotel
10050 South DeAnza Boulevard
Cupertino, CA 950124
(408) 253-8900
http://www.thecypresshotel.com/
Cupertino Inn
10889 North DeAnza Blvd
Cupertino, CA 95014
(408) 996-7700
http://www.cupertinoinn.com/